1. Janesville's Scenic and Peaceful Parks & Trails
No matter where you are in Janesville, you're never more than minutes from outstanding hiking and biking. When you visit Janesville you can enjoy more than 60 improved parks and miles of peaceful trails including a segment of the iconic Ice Age Trail. Most of the Ice Age trail in Janesville is paved, perfect for biking, walking, running and rollerblading.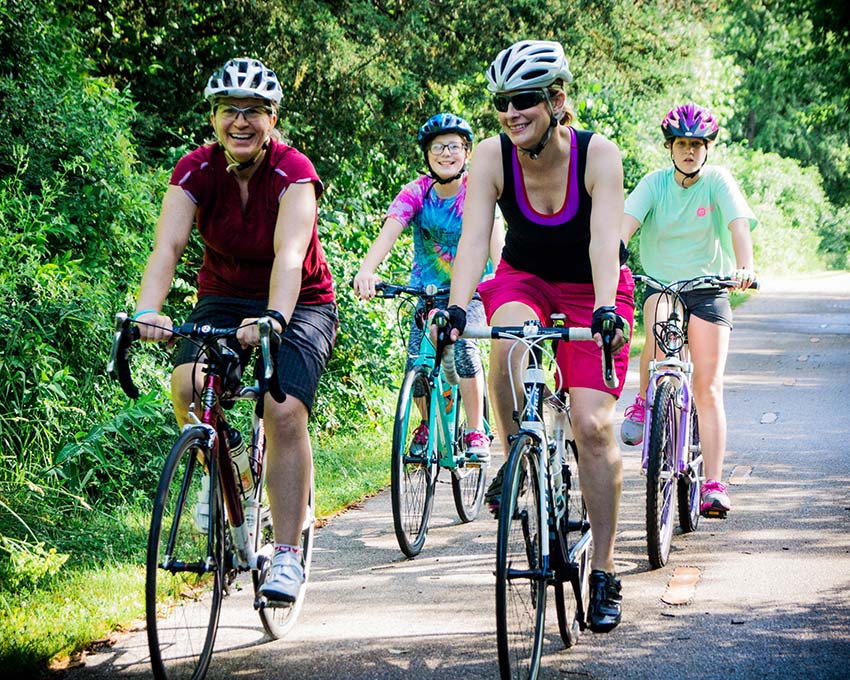 2. The Breathtakingly Beautiful Rotary Botanical Gardens
Take in the beauty of this award winning, 20-acre non-profit botanic garden, home to many dramatic and themed gardens. Some have an international focus, such as the Japanese and English Cottage gardens, while others are less formally structured, such as the Children's Garden. You'll find over 26 different garden styles and 4,000 varieties of plants. Photo ©Full Spectrum Photography.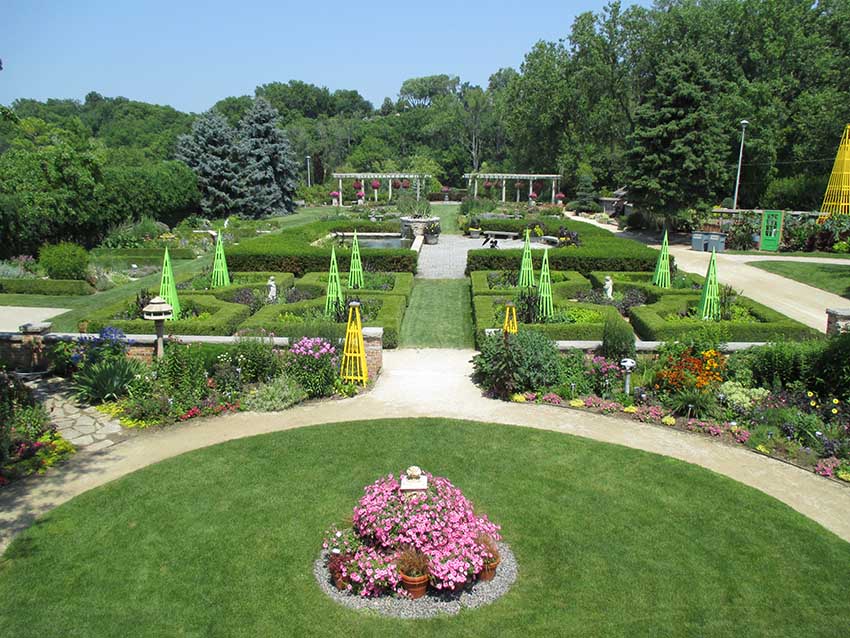 3. Public Art - A Real Treat for the Eye and the Soul
Explore Janesville's more than 50 pieces of public art including sculptures, statues, markers, memorials and several large-scale murals.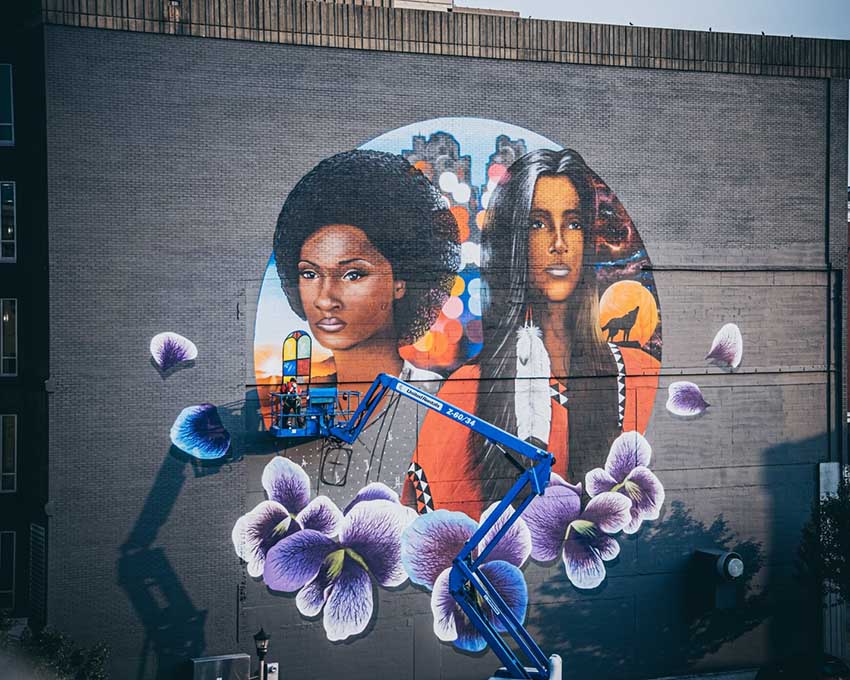 4. Explore the Legacy of Janesville's Early Residents When You Tour Its Historic Districts
If it's history you crave, we've got it! Janesville is home to 13 historic districts filled with a variety of interesting architecture and unique stories. View stately homes and iconic business buildings. Check janesvillecvb.com/events for guided historic district tour dates or use the Clio app for Android or IOS to discover Janesville's history for yourself. Right now there are more than 80 historical sites on the app within 5 miles of downtown. Photo ©Full Spectrum Photography.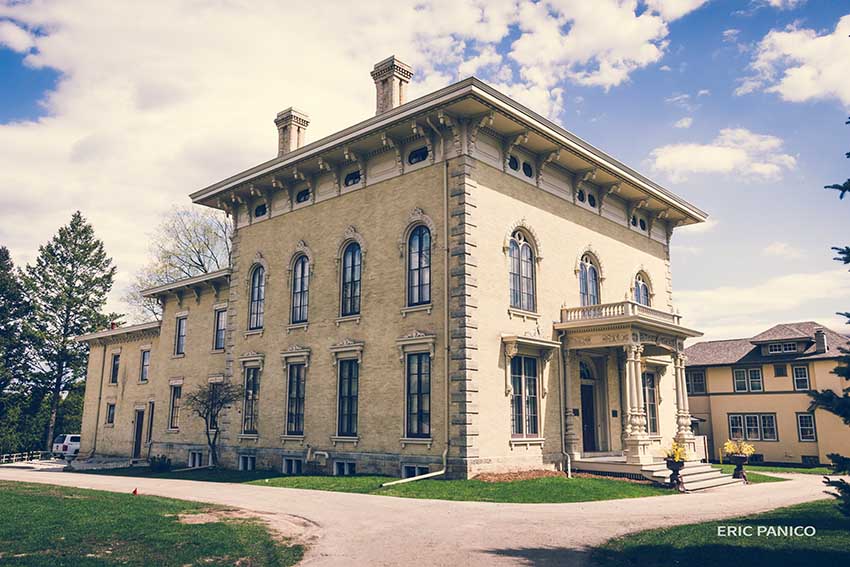 5. Edge-of-Your-Seat Fun at The Rock Aqua Jays Water Ski Show
Enjoy an action-packed show by this twenty-time National Champion team featuring pyramids, ballet, jumping and barefoot water skiing! Performers are all ages and skill levels. Shows: Memorial Day weekend - Labor Day. Free admission. Shows begin at 7 PM through August 8 and at 6:30 PM through the remainder of the season. Photo ©Hayley Smith

6. Taste Your Way Through the Janesville Area's Wineries and Breweries
The Janesville area is home to three unique wineries and two breweries that offer a variety of delicious wines, beers, pairings, events, fun activities and shopping opportunities. Check the website to learn more about Fermenting Cellars Winery, Northleaf Winery, Timber Hill Winery, Gray Brewing and Rock County Brewing.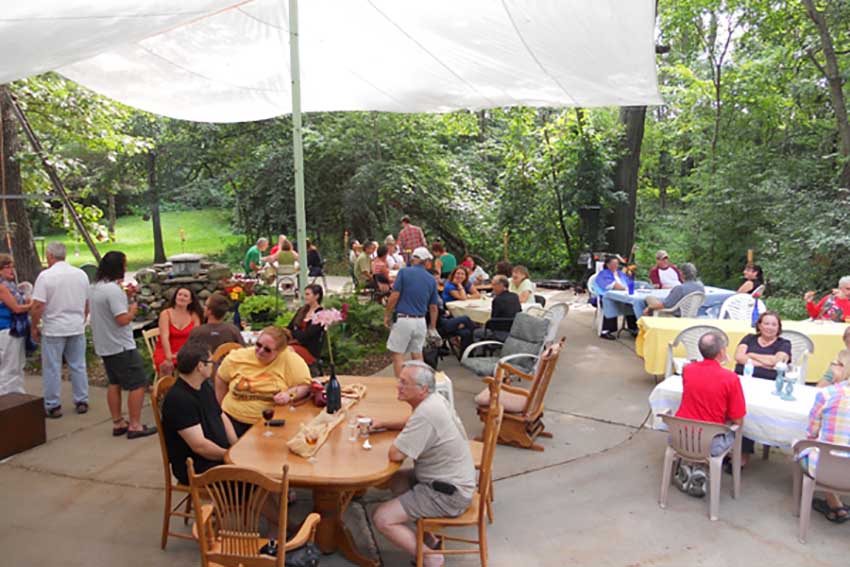 7. Explore the Charm of Janesville's Downtown
Discover Janesville's delightful downtown where you'll find abundant opportunities for fun, including access to the expansive Janesville trail system, a new Town Square, scenic views of the Rock River, public art, historic architecture and a multitude of fun events. You'll also find entertainment and a wide range of uniquely local shopping and dining. Photo ©Full Spectrum Photography.