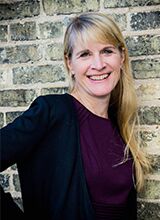 Christine Rebout
Email Christine
Executive Director
Phone:608-757-3171 Ext. 104
---
As Executive Director of the Janesville Area Convention & Visitors Bureau I work to promote Janesville as a tourism destination for leisure, group and business travelers. We have a staff of 5 and a group of 25 volunteers and operate two facilities including a downtown office and Visitor Information Center off of Interstate I-90/39. Working with our Board of Directors and Tourism Partners I oversee the JACVB's main goal of driving travel to the Janesville Area. Utilizing our annual budget of $260,000 we market to not only leisure travelers but also motorcoach and meeting and conference groups.
I serve on the board of Directors of the Upper Midwest CVB Assocation working towards educational opportunities for travel and tourism professionals throughout the Midwest and currently serve as Board Secretary for the Wisconsin Association of Convention & Visitors Bureaus. I am also on the board of Directors for Rotary Botanical Gardens, Janesville Area CrimeStoppers, Janesville Farmers Market and St. John Lutheran Church in Edgerton and serve as a volunteer for the American Cancer Society.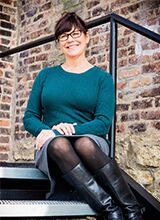 Lori A. Johnson
Email Lori
Director of Meeting & Group Sales
Phone:608-757-3171 Ext. 101
---
As Director of Sales I'm responsible for marketing the Janesville community as a destination for meetings and conferences as well as motorcoach and group tours. I represent the JACVB at a variety of tradeshows and to industry trade organizations.
I'm eager to help you whether you're bringing a meeting to Janesville, booking a group tour or a Janesville resident looking to "Bring Your Meeting Home". From planning detailed itineraries to fine tuning the behind the scenes details of your meeting, I'll be with you every step of the way.
I serve as a Forward Janesville ambassador and am a member of the Wisconsin Chapter of Meeting Planners International, Heritage Peer, Circle Wisconsin Motorocoach Group and Religious Conference Management Association.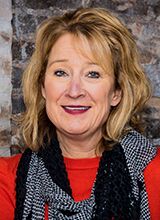 Sarah J. Iverson
Email Sarah
Group Service & Sports Sales Director
Phone:608-757-3171 Ext. 102
---
As Group Service Director for the Janesville Area Convention & Visitors Bureau my job is take care of all the details that make your meeting or group tour to Janesville a success. Whether it is name badges, registration assistance or welcome bags for meeting attendees or confirming an itinerary for a group our, I want your experience in Janesville to be outstanding. In my role as Sports Sales Director I work to bring tournaments and other competitive events to the Janesville community. With our combination of our city facilities along with our school district facilities and private youth sports complexes, Janesville can accommodate a multitude of athletic events.
I'm a long time resident of the Janesville community and prior to joining the JACVB was employed as a Professional Hospitality Recruiter. I received a Bachelor of Science degree in Hospitality and Tourism Management from University of Wisconsin-Stout.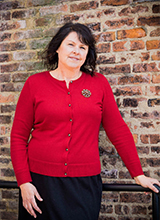 Susan Melton
Email Susan
Marketing Director
Janesville Area Convention & Visitors Bureau, Inc.
Janesville Performing Arts Center
Rock County Historical Society
Rotary Botanical Gardens
Phone:608-757-3171 Ext. 103
---
As Marketing Director I provide marketing, design, and public relations services for all of the partners listed above. Our marketing cooperative enables the partners to market their destinations affordably and effectively. Our partnership recently won WACVB's Trailblazer Award.
I would love to visit with you on twitter. You can follow my twitter updates at Twitter.
You can also find the Janesville Area Convention & Visitors Bureau on Facebook and Flickr.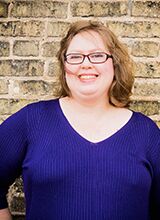 Sandi Walton
Email Sandi
Office Manager
Phone:608-757-3171 Ext. 100
---
Come visit us in Janesville, Wisconsin's Great Outside! Whether you walk into our office, our visitor center, or call 1 (800) 487-2757, as Office Manager and front line staff, I am here to offer you a smile and answer all of your questions. My work day might include greeting visitors and answering phones or managing data bases and working with finances.
The JACVB also operates the Visitor Information Center in Palmer Park - located just off I-90 at Exit 175A. There, you will find a expansive brochure selection to assist with all your travel needs. Our volunteer staff is available to assist you seven days a week from 9 am to 5 pm (Mid-April through Mid-September). We look forward to seeing you!
Take a look at our website community calendar, full of things to do in Janesville! You may submit event information to me via E-Mail or through the "Contact Us" portion of the website.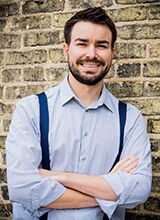 Eric Panico
Email Eric
Marketing Assistant
---
As Marketing Assistant, I assist our Marketing Director with photography, graphic design, social media, written communication, data entry and research. I am honored to help promote my home city during such an exciting period of growth. From the redevelopment of downtown to welcoming new businesses, this activity continues to solidify Janesville as a destination for wonderful opportunities!