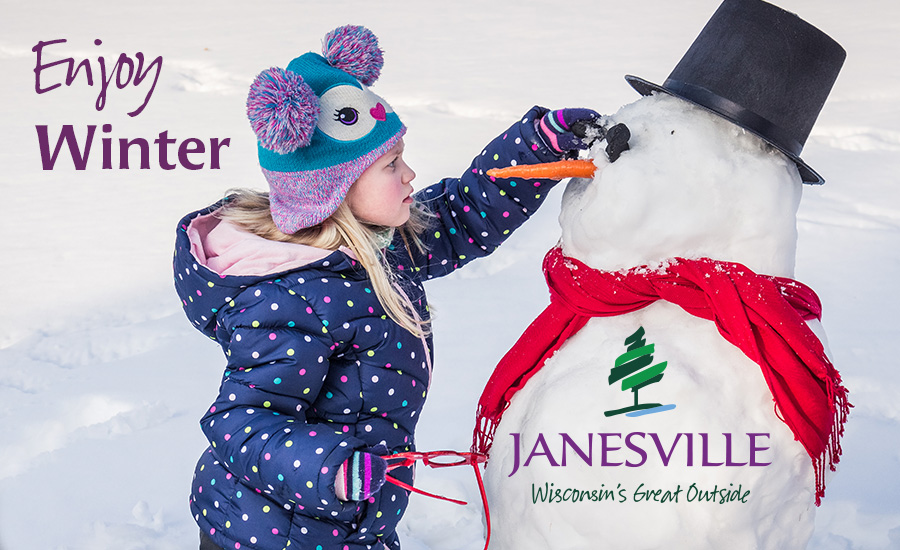 Stay awhile with these lodging specials through February 28, 2021. All specials must be booked by calling the properties directly.
AmericInn Janesville: Stay 2 nights save 15% use Rate Code SR2.
Baymont Janesville: 15% off regular rate for any room type any day.
Cobblestone Inn Janesville: $139.99 + Tax, includes hotel room and a $50.00 dining credit for the Wissota Chophouse. Book directly and ask for Winer promo.
Guardian Angel Bed & Breakfast: Book a room for $130, including special gift basket.
Hampton Inn by Hilton Janesville: $72.00 a night, $59.00 for 2.
Quality Inn Janesville: 20% discount off rack rate.
Winter Activities in Janesville
Get out and enjoy the beauty of Wisconsin's Great Outside, in the most safe and healthy way possible. Located in scenic Southern Wisconsin, Janesville offers a variety of outdoor winter activities in a charming, friendly, less crowded small-town atmosphere.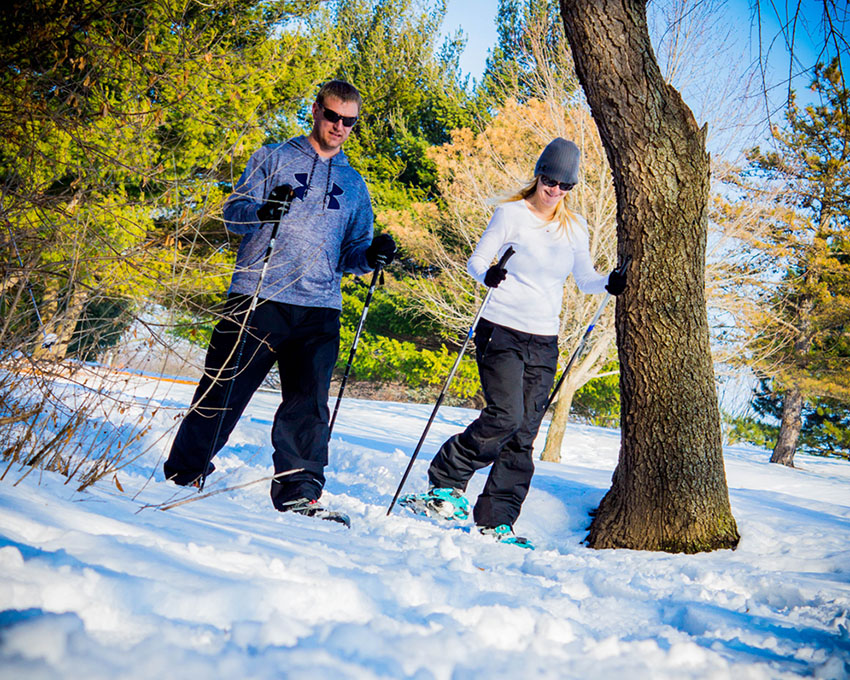 Janesville is home to over 60 improved parks and more than 30 miles of scenic trails including the southern-most segment of Wisconsin's Ice Age Trail. Hiking or walking Janesville's trails is a lovely way to reconnect with nature during the winter months. Some of Janesville's most scenic views can be found hiking along the Devil's Staircase. Please avoid using this trail during winter conditions such as snow or ice, as it can be slippery and has sharp drop-offs.
Snowshoeing is allowed in any City park and greenbelt. There are several areas in Janesville that are ideal for this activity, including Rockport Park, Robert O. Cooke Arboreteum and more.
Groomed trails for cross-country skiing can be found at Rockport Park and Riverside Golf Course, however, cross-country skiing is also allowed in any City park and greenbelt. The Janesville Trail Map is a good resource for cross-country skiers as well as snowshoers and hikers.
Sledding opportunities are available in several Janesville city parks. Parks with sledding hills include Ardon Park (shown on the map below), Palmer Park, Riverside Park, Lustig Park, Rockport Park and Sheiffer Park.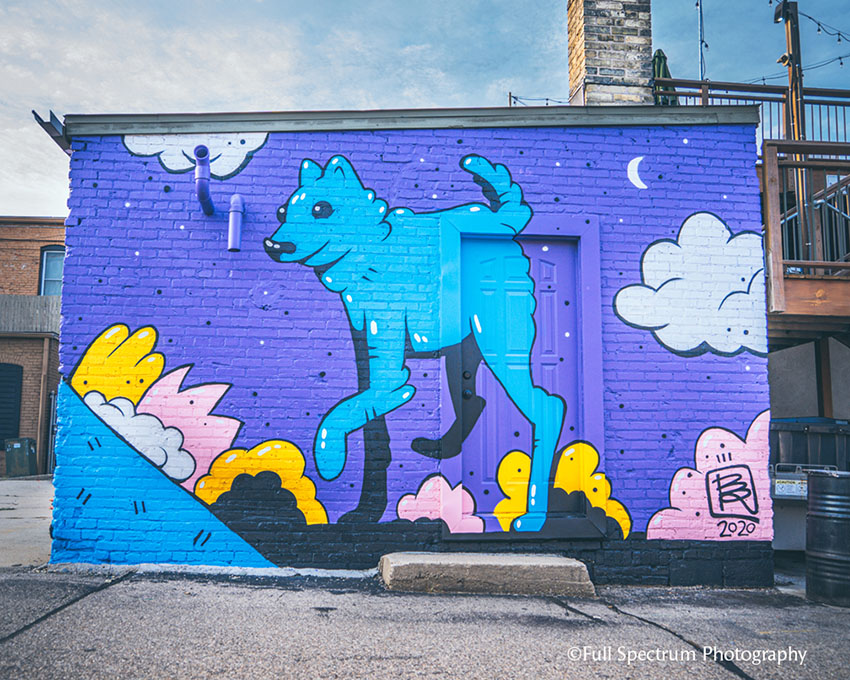 Janesville is home to more than 50 pieces of outdoor public art including sculptures, murals, markers and memorials that can be enjoyed year-round. In September of 2020, six beautiful new wall murals were installed on building in Janesville's vibrant downtown. Explore Janesville's public art at your own pace or try one of our Crowd-Free Fun: Selfie Scavenger Hunt options. Check our calendar of events for several other Crowd-Free Fun options.
Spend an afternoon taking a self-guided Historic Walking Tour. Janesville has 2,448 buildings listed on the National Register of Historic Places. One highlight is the Tallman House, significant as Wisconsin's only private residence where Abraham Lincoln slept. Rock County Historical Society has programmed historic sites onto the Clio app, allowing you to walk, bike or drive around Janesville and discover history for yourself. Right now there are more than 80 historical sites on the app within 5 miles of downtown Janesville. Download the app for Android or iOS.
Janesville Food & Drink
Janesville Shopping
For more information about Janesville, Wisconsin's Great Outside, visit janesvillecvb.com or give us a call at (800) 487-2757. Our staff is happy to assist you!