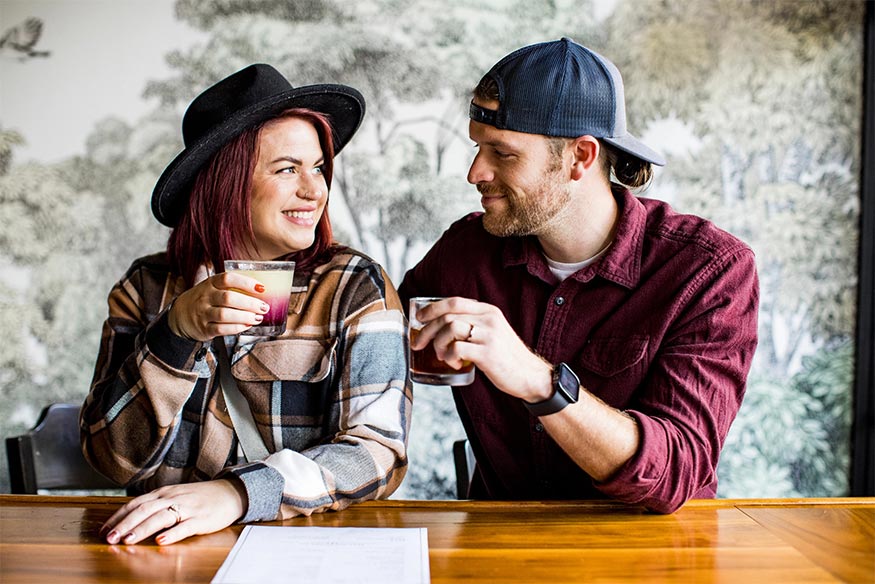 Refresh your spirit with a winter stay in Janesville, Wisconsin's Great Outside. Located in scenic Southern Wisconsin, Janesville offers a variety of winter activities in a friendly, less crowded atmosphere. You'll find plenty of opportunities for fun, including an extensive trail system, historic districts, public art, dining and shopping, as well as affordable lodging options.
Cross-Country Skiing, Snowshoeing, Sledding
Groomed trails for cross-country skiing can be found at Rockport Park and Riverside Golf Course and snowshoeing is allowed in any City park and greenbelt. The Janesville Trail Map is a good resource for hikers.
For a great place to launch snowballs or build snow people, head to a Janesville park. The kids will love it!
Sledding is another fun way to get outside with family. Sledding opportunities are available in several city parks including Ardon Park, Palmer Park, Riverside Park, Lustig Park, Rockport Park and Sheiffer Park.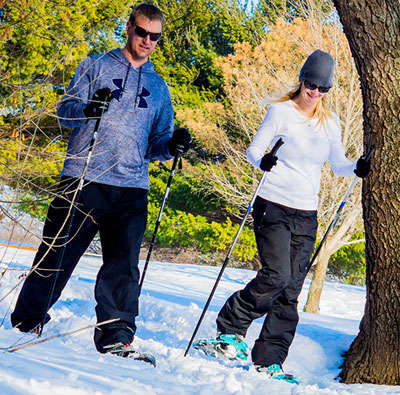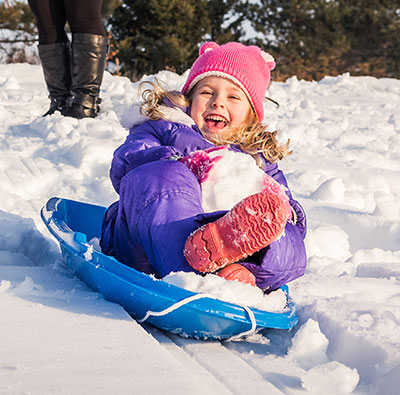 Take a Self-Guided Historic Tour
Historic Tours have gone mobile! Rock County Historical Society has programmed historic sites onto the Clio app, allowing you to walk, bike or drive around Janesville and discover history for yourself. Right now there are more than 80 historical sites on the app within 5 miles of downtown Janesville. Download the app for Android or iOS.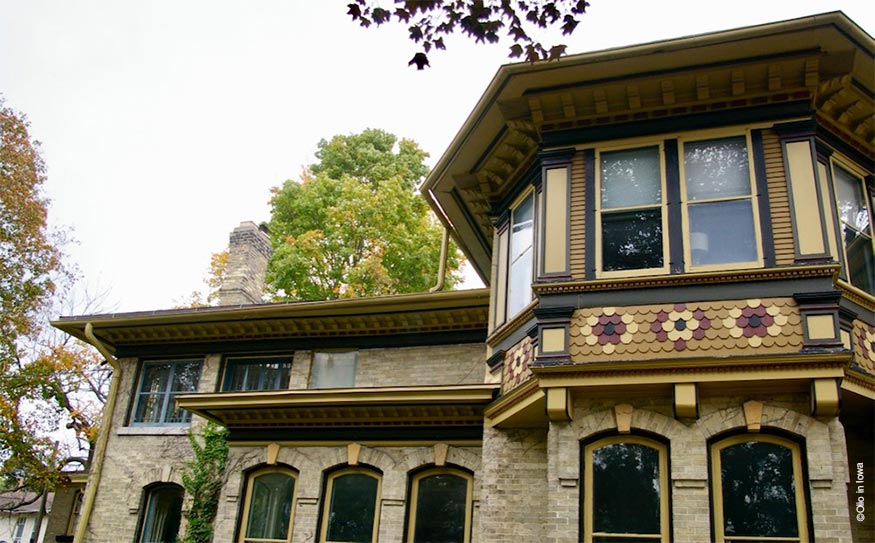 Dining, Local Brew & Shopping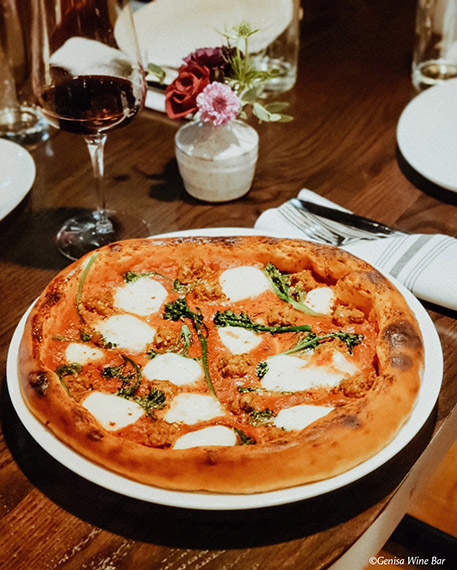 Janesville has a variety of exceptional options for the foodie to explore. Maybe you're hungry for a crisp chopped salad, classic deep-fried Wisconsin cheese curds and a juicy burger, a specialty pizza or seasonally inspired dish made with local ingredients. Don't forget dessert... will cheesecake or homemade fudge do? We've got that and many other great dining options. Janesville has more than 100 restaurants for you to choose from! If you love locally made beer or wine you'll find two breweries in Janesville and three wineries within a short drive. Visit the Food & Drink section of our website to discover your ideal choice.
In Janesville, our unique variety of shops, boutiques and specialty stores can make for a fun shopping experience even when ordering for pickup or shipping. From vintage to handmade jewelry and local art to that perfect outfit we've got it all. For lots of excellent options visit the Shopping section of our website
Outdoor Public Art and Other Self-Guided Options
Janesville is home to more than 50 pieces of outdoor public art including sculptures, murals, markers and memorials that can be enjoyed year-round. Explore Janesville's public art at your own pace and consider trying a Selfie Scavenger Hunt, geocaching or a fun Barn Quilt Driving Tour.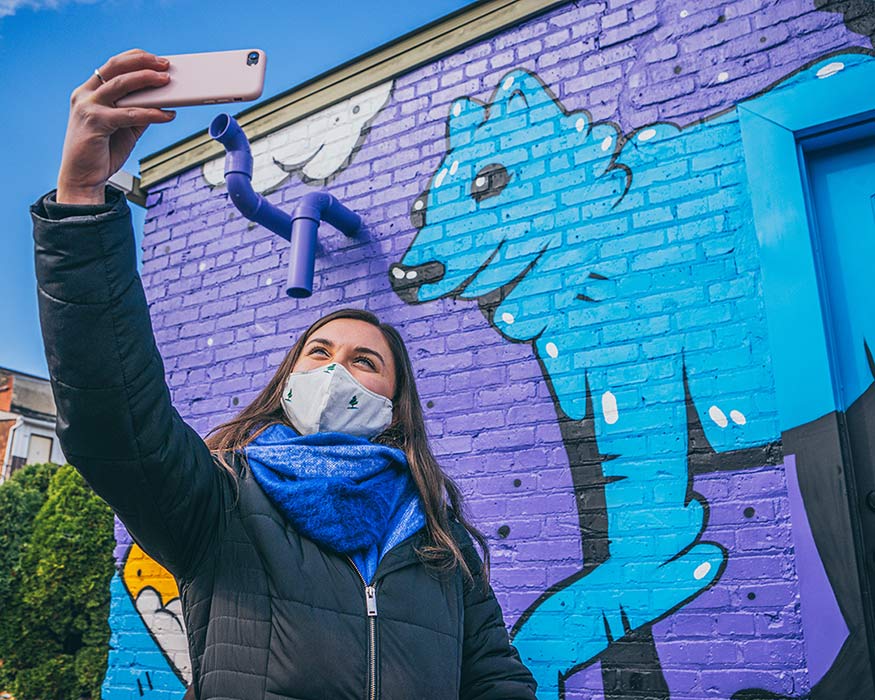 Warm Winter Lodging Options
Recharge and rejuvenate at any of our lodging options so you can get out and explore more the next day! Get cozy in a lovely Italianate mansion bed and breakfast located in one of Janesville's scenic or choose from a variety of hotels including one in the heart of our downtown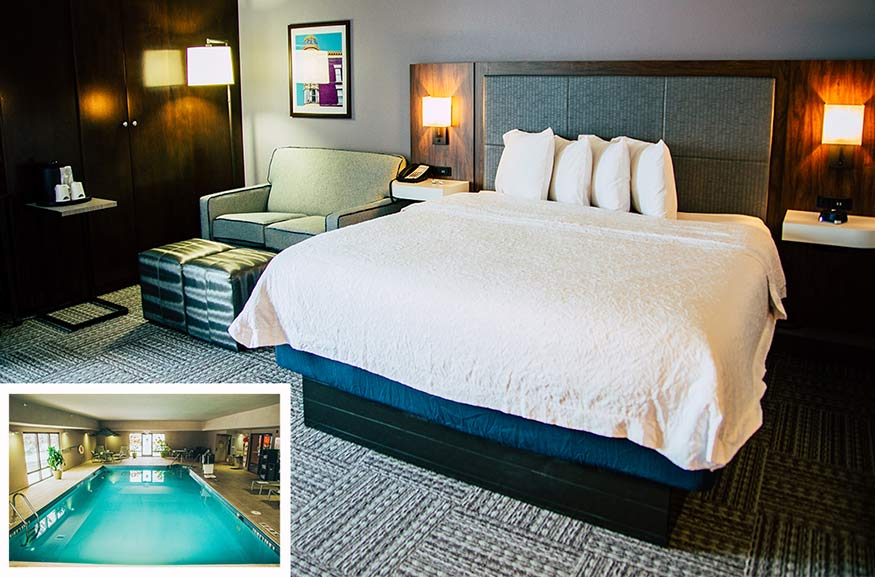 For more information about Janesville, Wisconsin's Great Outside, explore the rest of our website or give us a call at (800) 487-2757. We are happy to assist!
Photos courtesy of Bodacious Shops of Block 42, Full Spectrum Photography, Genisa Wine Bar and Eric Panico.